June 11, 2018 | by Trixie
Ubisoft Wants Fans To Contribute To Beyond Good & Evil 2, Among Other Reveals
UPDATE: Information regarding how much contributors will get paid for hitRECord and Ubisoft's Space Monkeys Program has been revealed. Lack of information during the conference was an oversight, according to Joseph-Gordon Levitt. The amount split across all contributors will end up being $50,000 for the time being.
In the Knowledge Base area of hitRECord's site, under "How did you come up with $50,000 to pay the contributors of the BGE2 x HITRECORD Production?", more information is given:
Typically, HITRECORD splits all the profits of a production with the community 50/50 — 50% of profits go to the Contributing Artists and the other 50% go to HITRECORD.org LLC.

For this partnership with BGE2, HITRECORD is only working on certain elements and parts of the full game, so 'profit' as we'd usually define it doesn't apply. Instead HITRECORD has set aside the community payment sum of $50,000 as an item in our budget. That amount will be spread across all the finished songs and visual assets that we deliver to Ubisoft Montpellier for inclusion in the game.

If at some point down the line we expand the scope of what we're making, we'll earmark additional dollars to pay the community, and of course, we'll keep everyone in the loop.
A video is provided at the end with more information.
Boy, Ubisoft really pulled out all the guns with that one huh?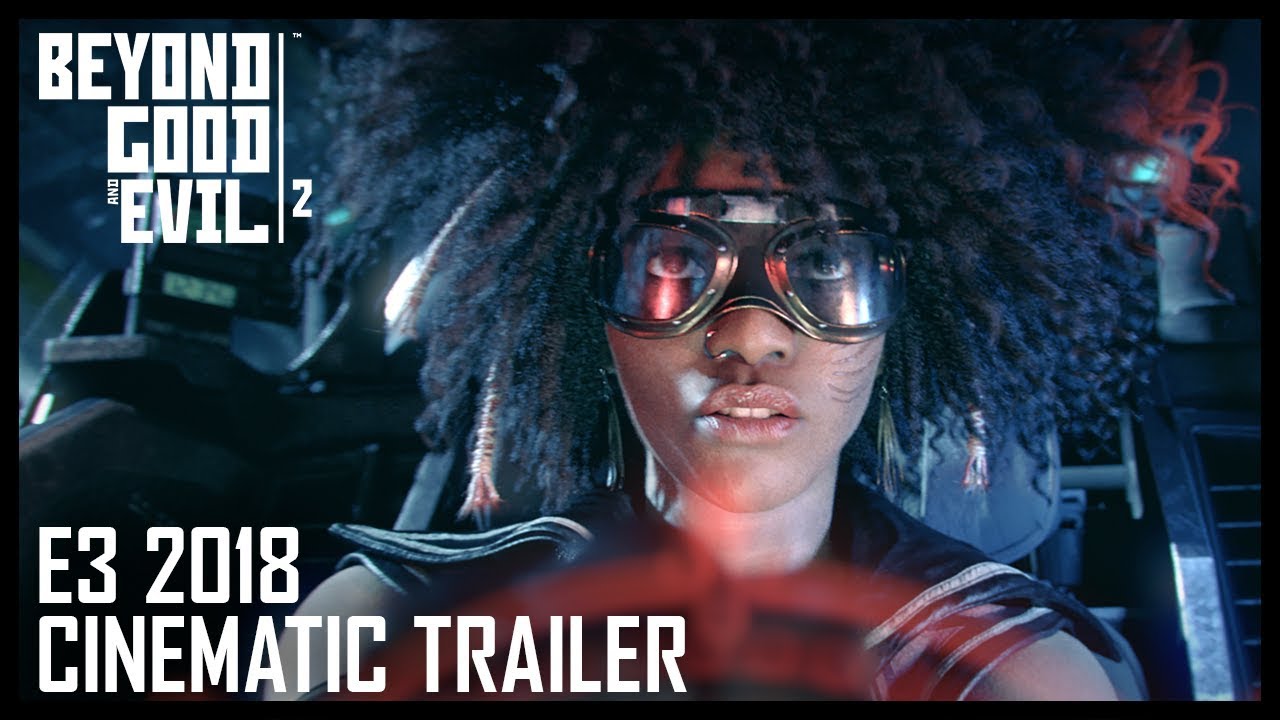 Ubisoft followed up Just Dance 2019 premiere with more information on Beyond Good & Evil 2. First was another cinematic trailer, showcasing more gorgeous footage of the different characters in their daily life, as well as Jade, who is truly beyond evil. The stakes only seem to get higher and higher with each new reveal. We also got to see pre-alpha gameplay footage, featuring the vast city of Ganesha.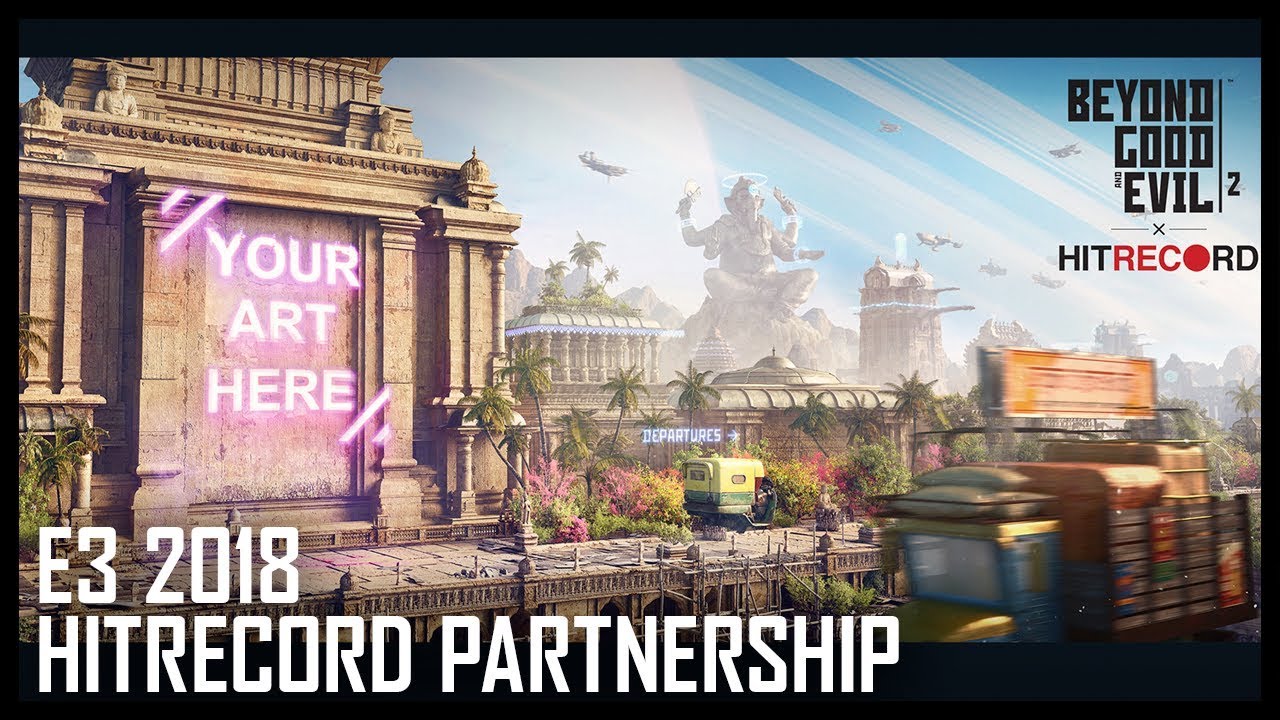 However, the most unique reveal comes from what Ubisoft has called the Space Monkeys Program, bringing out good old Joseph Gordon-Levitt to explain. Partnering with hitRECord, a for-profit company, Ubisoft wants fans worldwide to contribute their talents for Beyond Good & Evil 2, such as music, artwork, original content, and possibly more unspecified assets. According to hitRECord's site, contributors will get paid for their work if it gets approved. Looking at hitRECord's help page, this is the information those wishing to contribute to the program can expect as far as payment. From their "How are Profits split?" question:
For every monetized Production, members of the hitRECord staff review the final Production to ensure all contributions and artists are accurately credited. Once every record within a given Production is identified, the staff then proposes a percentage that each record should receive.

Profit Proposal documents are then published on hitRECord.org for the entire community to review. Typically, the community is given 2 weeks to post feedback. Any member of the site can post a comment about the applicable Profit Proposal document.

All of the community's comments are then compiled and reviewed by the staff. Any necessary changes are made and Final Profit documents are prepared and posted to the site. Final payments are made to all Contributing Artists soon thereafter.
And from their "Do I have a say in how much I get paid?" question:
Yes, Community Payments are a dialogue! Contributors are typically given 2-4 weeks to review the initial Profit Proposal documents to ensure that they or their fellow community member's work is attributed and paid fairly. hitRECord staff reviews every comment made on the Profit Proposal threads and respond throughout each review period.

Every effort is made to weigh opinions and proposals, and engage in a healthy conversation for each Profit document. However, the final determination of the Final Profit splits are at the sole discretion of hitRECord.
There is a section concerning Monetization on hitRECord's help page as well, for those willing to look into specifics for how much their labor will be compensated for. That said, it's unknown as of now what Ubisoft and hitRECord will plan to do in terms of paying contributors for a AAA project like this, as they did not specify during the conference. Those cautious about the news should wait to hear for more details.