June 17, 2017 | by Michael
Two Developers at Ubisoft Were My E3 Moment
It's happened slowly, but it's not difficult to notice that influencers, YouTubers, streamers, and social media stars have begun to cement their place alongside traditional gaming media. At every major convention, you can spot Twitch booths with special sections for their "partners." For years now, press conferences have marketed towards these groups by filling gameplay demos with multiplayer sizzle reels and fake team banter. That's why when Ubisoft held their press conference and focused on their developers, it left me feeling much more emotionally connected to their games than any influencer could.
Ubisoft press conferences used to be long, boring, and filled with that fake team banter. They were making games like For Honor, which focused on seasons and e-sports, and Rainbow Six Siege, which focused on communication and teamwork. These were clear attempts to go after the growing market of live streams. Even with the looming prospect of Vivendi taking over, Ubisoft continued to double down on 'games as a service,' and this new market of social media. This year however, they shifted focus. Ubisoft brought their developers to the front, and it served up what has easily become my moment of the entire show.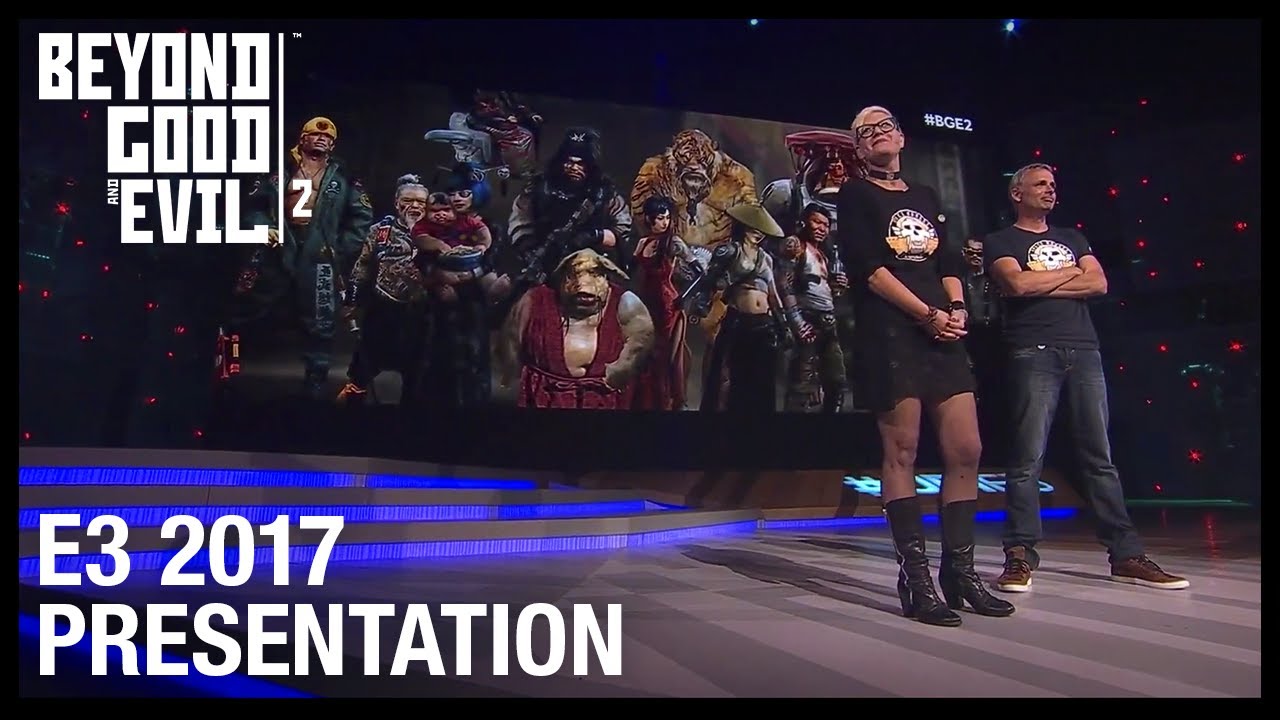 Michel Ancel is possibly Ubisoft's best known developer. For years he was the cornerstone creative for the company, making games like Rayman, Rabbids, and fan favorite Beyond Good & Evil. Despite his early work with Ubisoft years ago, Ancel's relationship with the publisher seemed a bit strained. He had left Ubisoft to form his own independent studio, and while he was still working on games with Ubisoft, it was feared by some his influence would be missed. This was especially worrisome since Ancel and Ubisoft announced Beyond Good & Evil 2 in 2008 and the project's viability was suddenly in question. Then, during Ubisoft's E3 press conference, the lights went down and a brand new trailer for Beyond Good & Evil 2 played, after which Ancel walked out on stage. Before Ancel said a single word, he was already in tears. It became clear that all those years of fears and worries from fans were shared deeply with the game's creative director too. His first words were to thank the teams for their hard work, and for Yves Guillemot, Ubisoft's CEO and co-founder, for allowing it all to happen. Ancel's work became personal and real. These moments we all look forward to, these surprises, are deeply intimate for their creators. This was something we saw more of earlier in the same conference.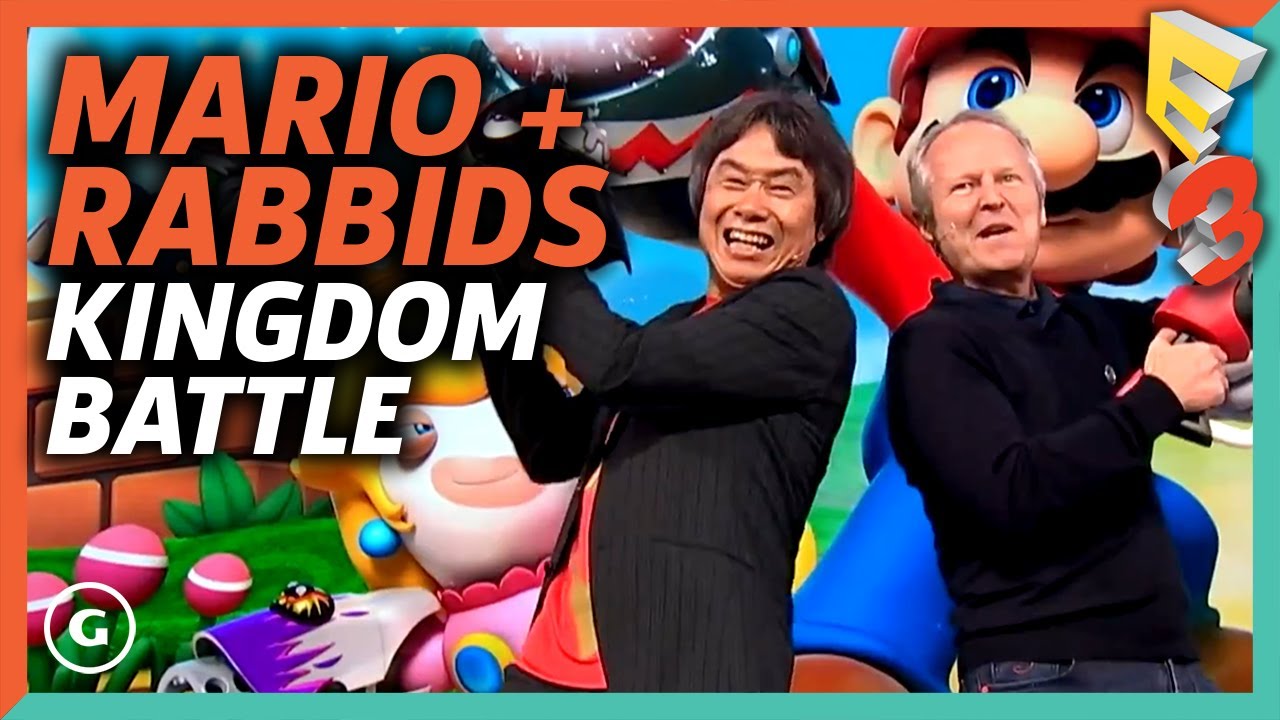 Before Ancel ended the Ubisoft conference, Mario + Rabbids: Kingdom Battle opened it. What everyone expected to be a flop of a game has turned a lot of opinions around after its first gameplay trailer. Before we saw anything, Yves Guillemot invited Shigeru Miyamoto, Nintendo legend and creator of Mario, on stage to discuss how and why Mario and Rabbids had come together. As they pined over the two companies' history together, Miyamoto gave credit to the game's director Davide Soliani. The camera cut to Soliani, who was clearly crying and doing his best to keep his composure. What started as the usual marketing gimmick to put a new game in the best possible light ended as an emotional, personal moment. A game everyone had written off instantly through leaks months ahead of time was set to impress, and the man who was leading the team behind it all was watching two luminaries on stage gushing about his game. Soliani got to watch Miyamoto and Guillemot become children on stage as they played around with fanciful guns from his game. He got to watch his work win over the hardened and jaded gaming press and fans, myself included.
You could think of the industry as a cold-hearted machine, constantly grasping at whatever trend is prevailing at the moment, and you wouldn't be wrong. It's when we look past the intense wave of marketing and advertising to find the hard working developers to who put together every game we play. The passionate people who love games as much as we do and want their games to delight and entertain as much as we do. It's that humanity that makes video games so worth being around and spending time with. It turns what could be just another cold, lonely business into a warm and inclusive one. Ubisoft started the trend of "gamer banter" in their E3 conferences, and now maybe they can start an entirely new one. Passionate, emotional, and honest developers.