January 6, 2023 | by VGCC Staff
The Bulletin: Goodbyes and Ongoing Grievances
We are re-calibrating our own brains in trying to remember what in the world has happened between the previous year and the next, so the Bulletin is back to bring you the latest gaming news and more to get back on track!
New year, and nothing is ever not political: A US representative decided to reach far back towards the relics of old video game and meme history of yore by referencing the World of Warcraft "Leeroy Jenkins" meme on the floor of the House of Representatives during name roll-call, in what continues to be the drawn out process of voting for a new Speaker of the House.  Not even Americans truly understand how our government works at all—but basically: The current US Congress has been unable to select a new Speaker of the House of Representatives. Typically, this role goes to the party that controls most of the seats as of the last election cycle, but the majority-holding Republican Party has been unable to unify around who they want to vote in. The Democratic Party has been consistently voting for Rep. Hakeem Jeffries of New York, and Rep. Jared Huffman of California has decided to invoke old nerd culture in response to the ad nauseum of the whole thing. He is in his late 50s, so this all reads.
Gaming magazine Wireframe is shutting down its physical format, and is consolidating their resources to upkeep an online version of the magazine instead. 
Games Done Quick founder Mike Uyama announces his departure from the organization. Current Director of Operations of GDQ, Matt Merkle, will assume his position.
Masahiro Sakurai declares that he is "semi-retired".
In the midst of the K-pop group's hiatus, V (Kim Taehyung) of BTS has started streaming Goose Goose Duck, surging the game's popularity. V's gaming streams are currently relegated on Weverse. Weverse is a Korean social community app created by HYBE Corporation, intended for fans of HYBE's properties such as BTS' current music label, Big Hit.
A suit that alleged CD Projekt Red misled investors about Cyberpunk 2077 back in 2021 has been settled. 
Square Enix still wants to do NFTs.
—While they no longer want anything to do with Bravely Default: Brilliant Lights, ending service to the mobile game later this February, after being online for barely a single year.
Saudi Arabia has bought a major stake in Magic Leap through its sovereign wealth fund.
Sony debuts the concept of Project Leonardo, a new controller that aims to be customizable to the needs and accessibility of its player.
About 300 quality assurance workers at Microsoft's ZeniMax Studios have unionized. Microsoft will voluntarily recognize the union, and the scope of its membership officially designates the shop as now the largest union in the video games industry.
And while some of us are busy trying not fumble on our New Year's Resolutions this early…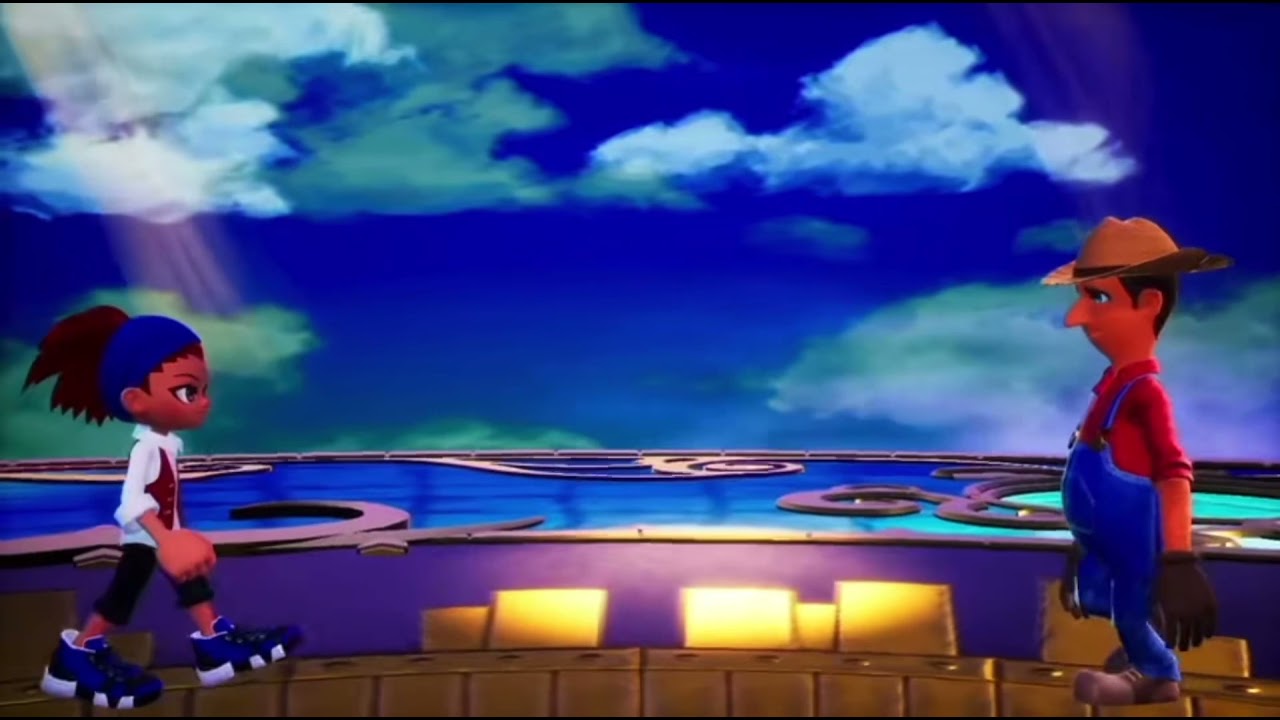 Yuji Naka has officially been formally indicted for insider trading offenses.