September 13, 2016 | by Michael
Sony's TGS Conference Summary
While most of you slept soundly in your beds, Sony was at the Tokyo Game Show flaunting a slate of games. Most of what was shown looks pretty familiar, with Horizon: Zero Dawn and Call of Duty: Infinite Warfare both getting new trailers. Sony wasn't going to leave their Japanese fans empty handed, of course, and showed new trailers, announced release dates, and revealed a few new games. Despite all that, if you take anything away from this conference, it should be this amazing rap: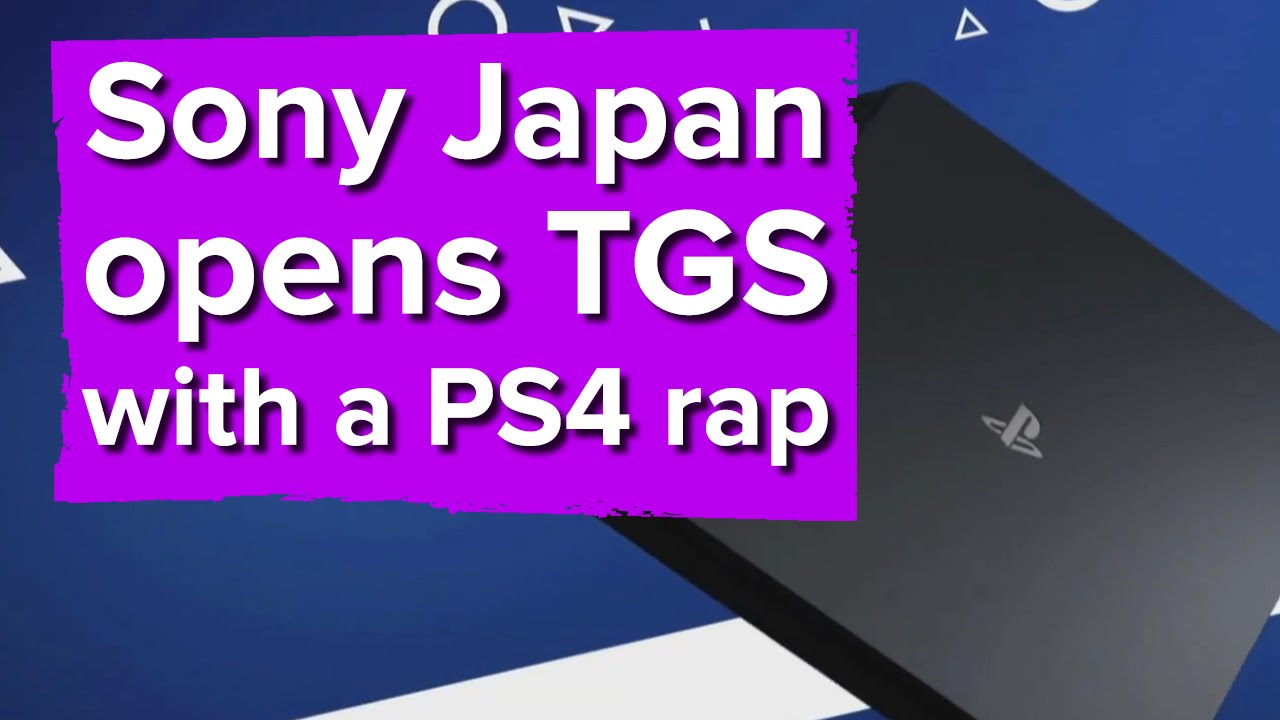 After mentioning the PS4 Pro, and new PS4 bundles, Sony did possibly the most surprising thing they could, they showed off new Playstation Vitas. The Vita is getting a handful of new colors in Japan and I'm hoping they make their way to American shelves too.
Kingdom Hearts 2.8, an HD version with some of the portable titles included, is coming to PS4. Kingdom Hearts 3 didn't make a peep during the conference, disappointing any hopeful fans who thought they might learn more before 2017. Nier Automata got an intense new trailer and a release date of February 23rd for Japan. Then what is popularly known as "John's game" was shown, Danganronpa 3. I know very little about these games, John forgive me, but they did look a lot better running on the PS4. New Hot Shots Golf has come to save me from lackluster golf games. Coming sometime in summer 2017, it looks like a prettier version of Hot Shots, which I won't complain about one bit.
A new Gundam game is coming, simply called Gundam Versus, a new Earth Defense Force somehow exists, and Fortune Street is teaming up with Final Fantasy and coming to PS4, a change from last generation when the series was on the Wii. Koei Tecmo announced a worldwide release date for Nioh of February 9th, and revealed Musou Stars. No clue what Musou Stars is, but it'll feature Koei's catalog of characters altogether in a single game doing… something musou related, probably.
PS VR then had it's time in the sun to show off Japanese bands, a Resident Evil documentary, some lifestyle applications, and a strange Japanese schoolgirl interaction game. The games and apps ranged wildly and the sizzle reels were all over the place, but at least Sony Japan is pushing PS VR, whereas last week's conference in New York didn't even mention it.
Then GranBlue Fantasy: Project Re:Link, Platinum's mobile game, was announced as a PS4, PS VR, and PC game as well. The game was given a vague 2018 – no… really… we're talking about 2018 now – release date, and was simply described as a "social" game.
Sony ended this game filled conference, something Playstation could take notes on, with the man himself, Hideo Kojima. As Kojima does, he discussed what the name of his game means, the design of the logo, and the philosophy of man inventing rope. Somehow Kojima's indie studio is making an "AAA" open world action game, so much for something small. He promises some more info as TGS goes so stay tuned for more on the history of rope.
Playstation Japan wrapped up by talking about PS Plus and the PS Store. Overall this felt like a lot of games, even if a good chunk were already known. Sony Japan doesn't feel as standalone and unique as they once did, but with Persona 5, Nier, and Hot Shots Golf they can still turn heads.