January 13, 2017 | by Rose
Nintendo Switch Reveal Round-Up
After months of waiting, the Nintendo Switch has been fully unveiled. Releasing on March 3rd in Japan, Europe, and North America, the portable-home console hybrid will be priced at $299 USD.
Trying to catch up to competing consoles, Nintendo has moved forward with their system technology in a lot of important ways. Firstly. Nintendo claims their online systems have been overhauled, to the point where starting this fall, online multiplayer will be tied behind a paywall, similar to Playstation Plus, or Xbox Live Gold, including one bundled NES/SNES game a month. Secondly, the Switch is a hybrid between a traditional home console, and a portable one, so it will feature many traits one would expect from past Nintendo handhelds, such as wireless multiplayer with up to 7 other Switches, and a capacitive touch screen. Third, the battery life of the console has been a hot point of contention for many people, so Nintendo's given us a rough idea of how long one can play on the go by saying that a portable run of Zelda can last up to 3 hours before you'll need to recharge the system. Lastly, Nintendo spent a lot of time talking about their new controller, the Joy-Con.
Joy-Cons can be detached for being used as a sort of Wii-style controller situation, with a built in gyroscope, and the ability to use one Joy-Con as a separate controller, making multiplayer less of a hassle. Each Joy-Con will also feature "HD Rumble", which will allow for a more precise sensations, such as that of water being poured into a glass.
To showcase the Joy-Cons, two games were demonstrated: Arms and 1-2 Switch. Arms is a fighting game centered around using the Joy-Cons to punch forward as spring-loaded characters in multiple arenas. 1-2 Switch is a more Wii Sports style game, full of multiple mini-games focused on ease of access, letting anyone just pick up and play whenever they want. 1-2 Switch will be available at launch, Arms still only set to release in spring.
For more substantial games, the follow-up to Splatoon, Splatoon 2, will be releasing this summer for the Switch. Full of new maps, new features, and new clothes, the follow-up will be full of "new and exciting things that will be talked about later this year."
The next Mario game, Super Mario Odyssey, was also shown off at the event. Super Mario Odyssey seems focused on Mario's exploration of various diverse environments, including the real world. The core-mechanic of the game seems to involve Mario's disturbingly sentient hat, which can be thrown in front of him as an attack, and used in mid-air as a new platform. Unfortunately, the game isn't projected to come out until Holiday 2017, so it'll be quite some time before we find out more about the plumber's next escapade.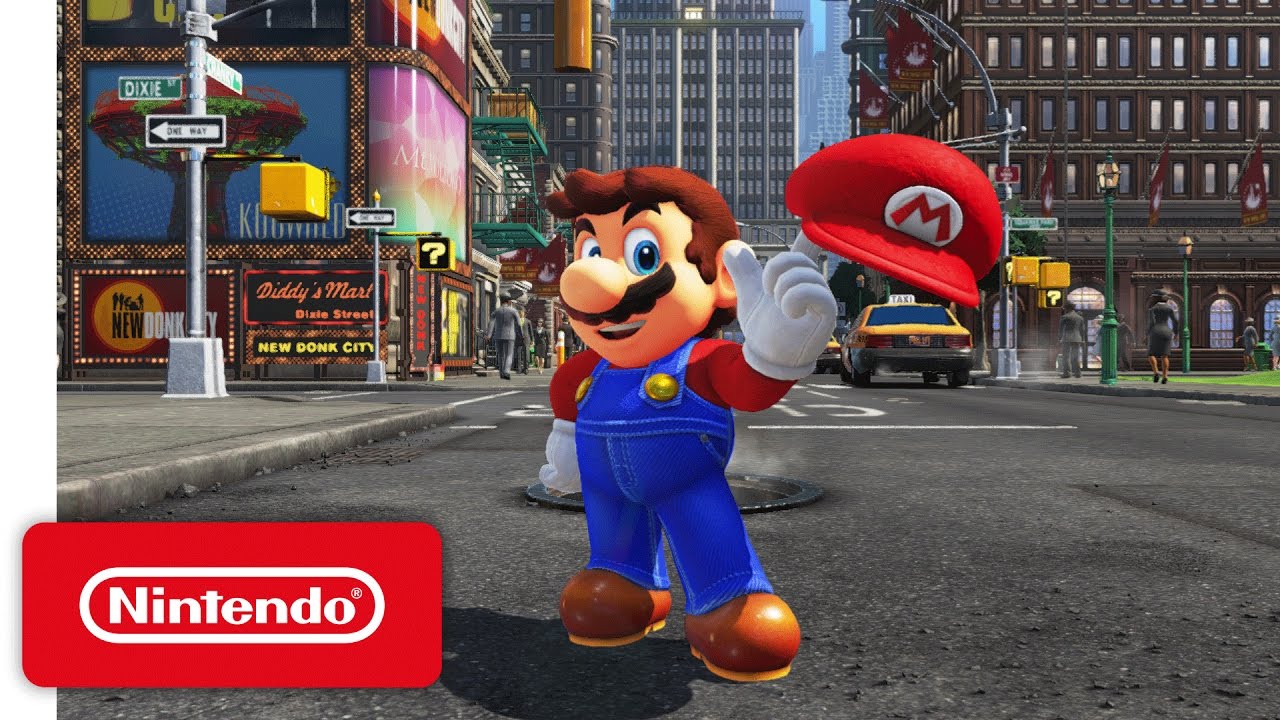 With several non-specifics, Nintendo also discussed their large third party lineup of games for the Switch. From Square Enix, several Dragon Quest games will be on the console, including the recent Dragon Quest Heroes 1 and 2, and a new original RPG project entitled Octopath Traveler. Atlus announced a new Shin Megami Tensei series game, running on Unreal Engine 4. The next game in the Xenoblade series will be entitled Xenoblade 2, and it sure looks like a Xenoblade game. Koei-Tecmo also announced a partnership with Nintendo to create a new Dynasty Warriors game based on Fire Emblem, fittingly called Fire Emblem Warriors.
Todd Howard came out in video-form to confirm that yes, indeed, Skyrim will be coming to the Switch at some point, and that Bethesda is "very excited" to finally be working with Nintendo. EA also represented by saying they're dedicated to supporting the new generation of Nintendo hardware in a much bigger way than they have before.
Most importantly, Suda 51 came out on stage to enthusiastically announce a new No More Heroes game, even though he hasn't figured out a title yet. The game will feature Travis Touchdown again, but the rest of the game is still heavily in-development.
Nintendo wrapped up the presentation with a trailer for the hotly anticipated Legend of Zelda: Breath of the Wild, which will be launching alongside the Switch on March 3rd.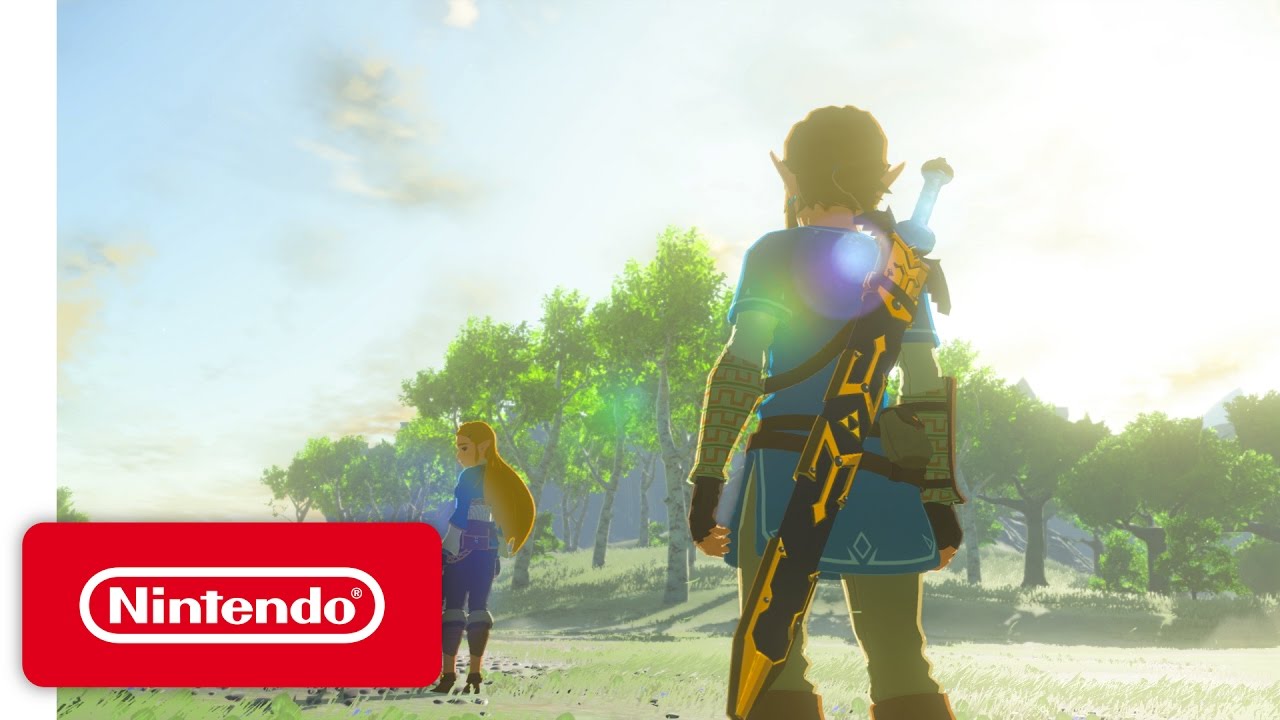 All in all, its hard to make out how successful the Switch will really be. Between a lack of information about actual launch-window titles, and the rough history of the console's predecessor, there just wasn't a lot in this presentation to really sell a console in my eyes. A lot of the presentation seemed focused on trying to recapture the success of the Wii, right down to the Joy-Con version of Wii Sports. Hopefully Nintendo has learned enough lessons over the past few years to prevent another Wii U catastrophe, but unless they can pull out plenty of good games in a more timely fashion, I'm not too optimistic for a "Switch" in fortunes.