September 29, 2016 | by Rose
Nidhogg 2 Will Be A Thing You Can Play Eventually
Messhof surprised everyone today when they announced a sequel to 2014's side-scrolling sword-fighting Nidhogg, appropriately named, Nidhogg 2.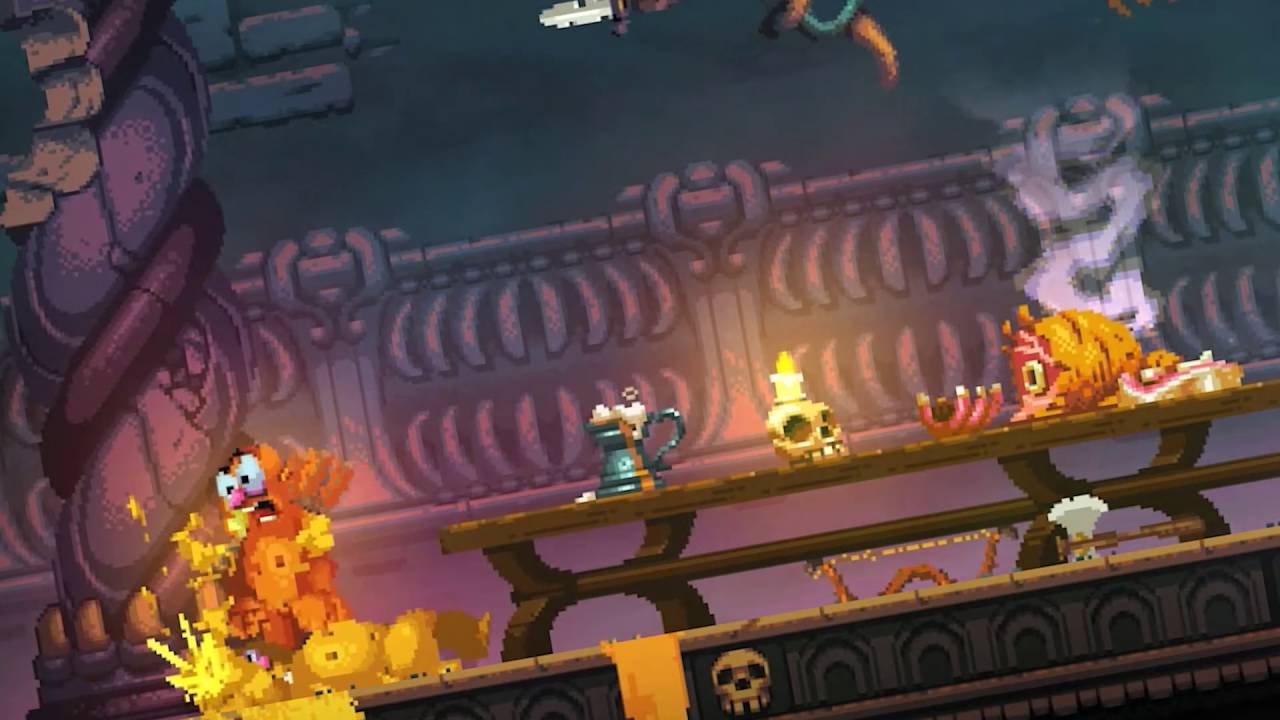 The successor will follow the same general format as the original, but also include new weapons like axes, bows, knives and more. The most jarring change so far however, is the art style, which has been completely transformed from a very simplistic pixel aesthetic to a more wacky and intricate look. It's a style for sure but something about looking at this guy jiggle just makes me go yuck.
The games set to have around 10 levels, with some seemingly redone maps from the original game being included among that count. Online and Local multiplayer will return, as well as a slightly more elaborate single-player including "special challenge rounds".
The original Nidhogg is great! It had that sort of elegant simplicity that made it feel really good to watch and play, and extremely easy to convince other people to give it a try. While there hasn't been enough of the combat shown off yet to get a good grasp, I'm not quite on-board with how elaborate everything looks. Hopefully my fears are unjustified, but then I think about the Nidhogg sword man blinking and my nausea kicks in.
The developers have teased more information will be revealed soon, and a playable demo will be at TwitchCon this weekend, so we'll keep an eye out for any interesting news.