June 16, 2017 | by VGCC Staff
Most Impressive Games of E3 2017
It's finished, final, all wrapped up. E3 2017 is but a memory. After nearly an entire week's worth of announcements, streams, and video games it's time to reflect on the week that was. After some time alone in a dark room and a bottle of beer we have determined some of the games that excited and delighted us. Here are the games and moments that most impressed us from E3 2017.
Ryan: Thankfully, I was pleasantly surprised by most of the games on show at this year's E3, so it's difficult for me to pick a single one. I was shaken to my core by the announcement of Metroid Prime 4, and I'm really looking to finally playing Shadow of the Colossus, but neither of these told me anything about the games aside from a confirmation of their existence. Considering how much gameplay we saw, I'm gonna have to throw the E3 crown to another Nintendo property for the second year in a row: Super Mario Odyssey. Much like my pick for Breath of the Wild last year, Super Mario Odyssey looks to be a great turn for the mainline Mario franchise; a game both joyously celebrating our collective love of Mario, and taking innovative and intriguing steps forward in terms of gameplay. The aesthetics are great, the music sounds fantastic, and the one boss battle I saw was life-changing. I went into this E3 looking for a reason to buy a Switch, and Nintendo fully delivered. Speaking of which, Mario + Rabbids: Kingdom Battle looks pretty great too. Don't try to deny it.
Trex: Somehow E3 never fails to surprise me. It was a wild ride this year with an equal amount of amazing teasers and disappointments. Still, I cannot help but be excited for some of the remakes featured during the conference, especially Shadow of the Colossus for PS4. It was already a beautiful game on PS2, so naturally I expect the newest version to truly take my breath away. Aside from that, everything that Nintendo has announced (including Mario + Rabbids: Kingdom Battle) has left me speechless, particularly Super Mario Odyssey. Nintendo has proven to us that they are unlike any other company, and work hard to release games that aren't just duplicates of their previous work. Not one Mario game has been the same (excluding sequels, duh) and they proved it once more with Odyssey. The graphics are beautiful, the song in the trailer is catchy, Peach looks smoking hot, and the ability to control things just by tossing your hat onto them? Brilliant. Nintendo knows what we want. They're watching. They're always watching.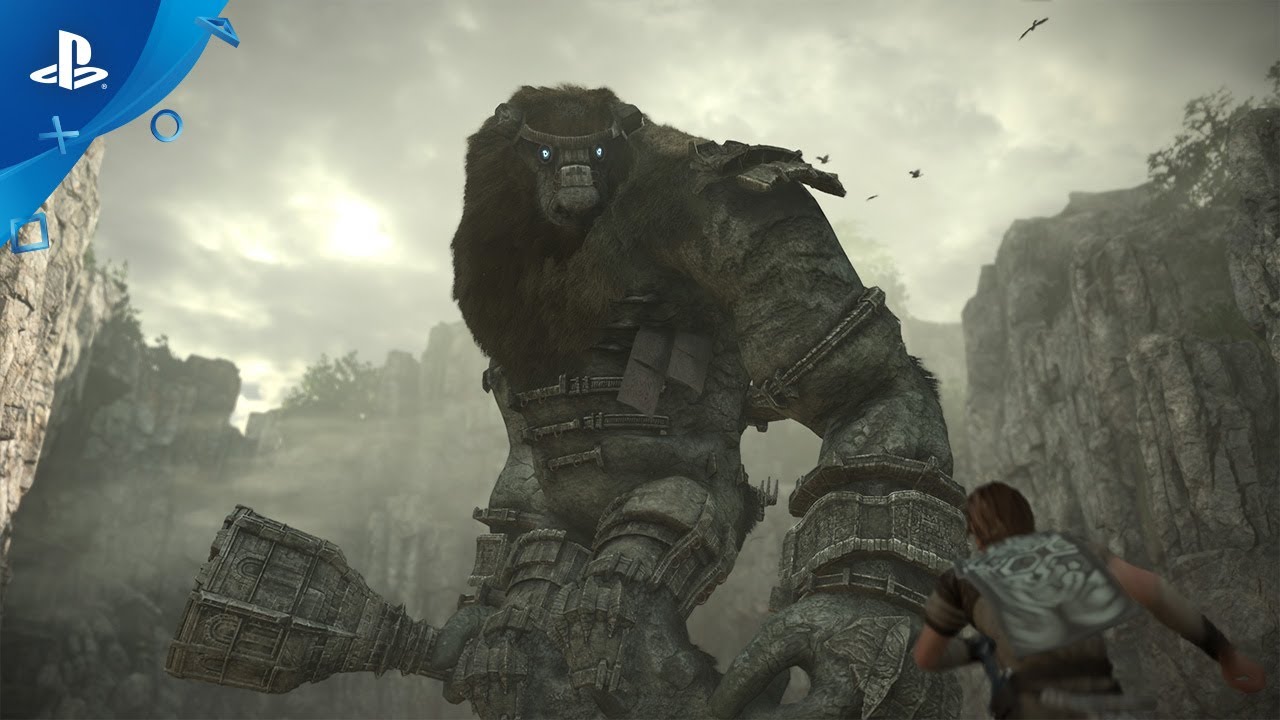 Scott: Let's be real here, Super Mario Odyssey is the most buck wild thing at E3 this year, hands down. The weird possession abilities, hats as an aesthetic and mechanical motif, the way it switches between 3D and 2D platforming seamlessly. I love it, I really do. I can't get that amazing brass band trailer track out of my head either. Seeing the ways Mario evolves with newer consoles and generations to stay fresh has been so interesting, especially since a lot of other series' would be way more apprehensive to taking the big thematic leaps that Mario has throughout the years. Seeing this less as a return to form and more of another stylish sequel makes me happy knowing Mario is still around and kicking. Another thing that was also very personally impressive to me was the Shadow of the Colossus HD Remake. The game looks graphically amazing. Bluepoint managed to capture the awe and spectacle of those early PS2 games in full HD graphics stunningly. It looks exactly how I remember it looking back when I played it 12 years ago. While there isn't any word on how the game feels yet, I'm still very stoked. I wanna see this game in action. I wanna feel this game. I wanna know if it can recapture the magic the way the PS3 remaster struggled to do.
Michael: This used to be easier in year's past, but E3 showed up in force for 2017. Mario especially wanted to come out strong to support his new home on the Nintendo Switch. However, despite Super Mario Odyssey's strong showing with hat possession, it was Mario + Rabbids: Kingdom Battle that delighted me. It may have had something to do with my low expectations but watching these colorful Nintendo characters pack heat and the goofy Rabbids get shot looked incredible. Combining the complex, strategic, tactical gameplay from XCOM or Fire Emblem with the bright styling of these cartoon styles is incredible. I love being surprised, I love being impressed, and I'd love to play Mario + Rabbids very, very soon.
Niall: Quite honestly, E3 didn't thrill me this year. It felt very safe, and all for the talking heads screaming about the diversity of their respective lineups, there's little that I've come away from the show being incredibly hyped up about. The Artful Escape looks incredible on a conceptual level; but we've yet to see anything beyond that, so it's impossible to know for sure what that's going to be. I loved Ori and the Blind Forest, so Will of the Wisps should be right up my alley, though I'm not ravenously foaming at the mouth for it, either. I've written about my love of Metroid in the past, but we saw nothing more than a logo for Prime 4, so I can't say that was the show's best either. With E3 being such a safe, vanilla show this year, I'll give the safe, vanilla answer – I am still stoked to see how badly David Cage can fumble his robot racism story in Detroit: Become Human. I love Cage's games on a conceptual and mechanical level, but his writing always leaves something to be desired, usually to hilarious effect, and the idea that he's going to make a political statement (even if he claims otherwise) has both the ironic and unironic sides of my brain wired to explode. Give me the good shit, David. I need it.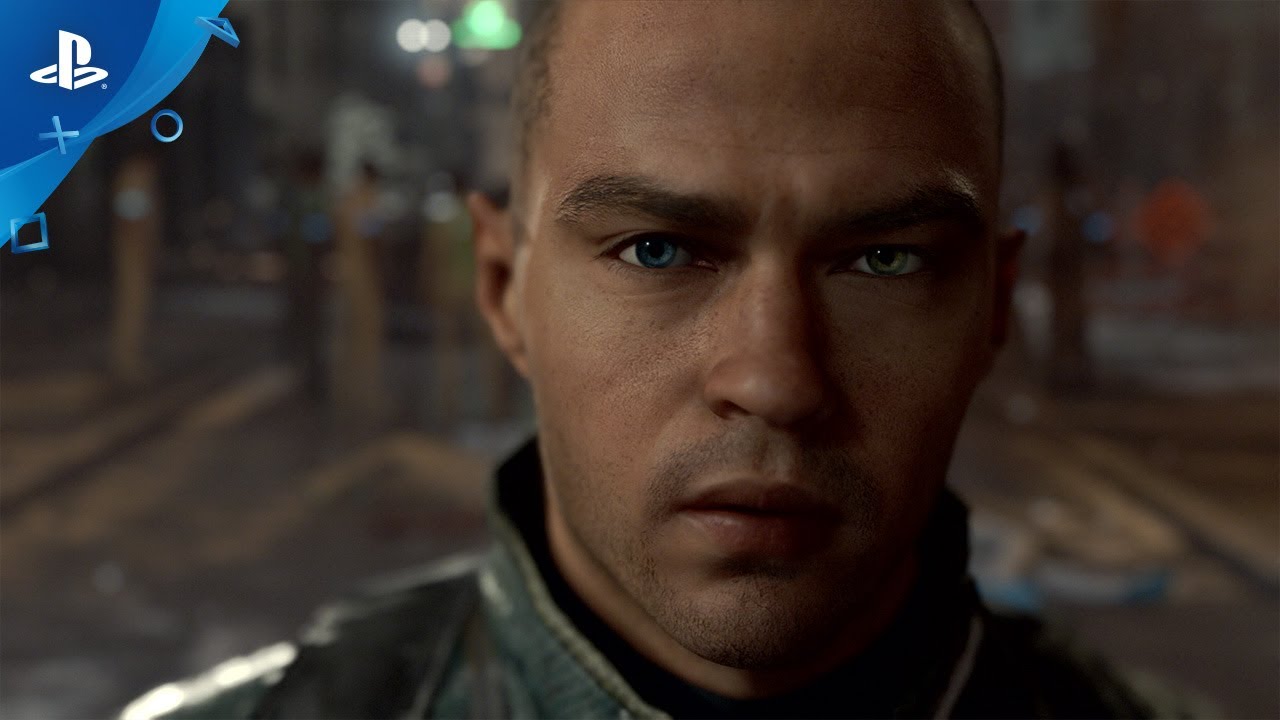 Rose: This year's E3 wasn't too much of a banger in the "things that get me hype" category, so I wasn't left with any clear cut winner. Hearing that Metroid Prime 4 is in development was a treat, but not seeing any gameplay, and having little-to-no information about what exactly a Metroid Prime 4 is ten years later, is all too vague for me to get overly excited about. In terms of games that were shown, Super Mario Odyssey looked amazing, and very reminiscent of 3D Mario titles of old (not that the more recent 3D Mario titles are any less fantastic), as did Xenoblade Chronicles 2, but neither were really "Wow I need to dump $300 on this immediately" good. Wolfenstein and Assassin's Creed both look to pander to my needs in very different ways, one learning all it can from Doom, and the other going hard in on becoming a lite-RPG. While I may not have been completely blown away by anything, the size of E3 always means there will always be a little bit of something for everyone.
John: I agree with most everyone here, but one game that wasn't touched upon much was Dragonball Fighter Z. Arc System Works has quickly rose from a niche anime fighting game creator to one of the leaders of the pack within the last few years, and DFZ seems like the next step in their total domination of the fighting game community. Not only will it most likely boast a strong tutorial mode (as the last few Guilty Gear releases did), but the inputs are basic and the action is smooth. I can't wait to see how far people take the game and how people will recreate classic Dragonball Z moments in the middle of Evo. While I am still looking forward to Marvel vs Capcom: Infinite, Dragonball was just a bit more hype and I can't wait to beat my friends as Mr. Satan.