August 17, 2016 | by Rose
Metal Gear Survive Is Your Post-Kojima Metal Gear Game
Much sooner than expected, Konami has announced the next entry in the Metal Gear series; Metal Gear Survive, a four player co-op stealth survival game.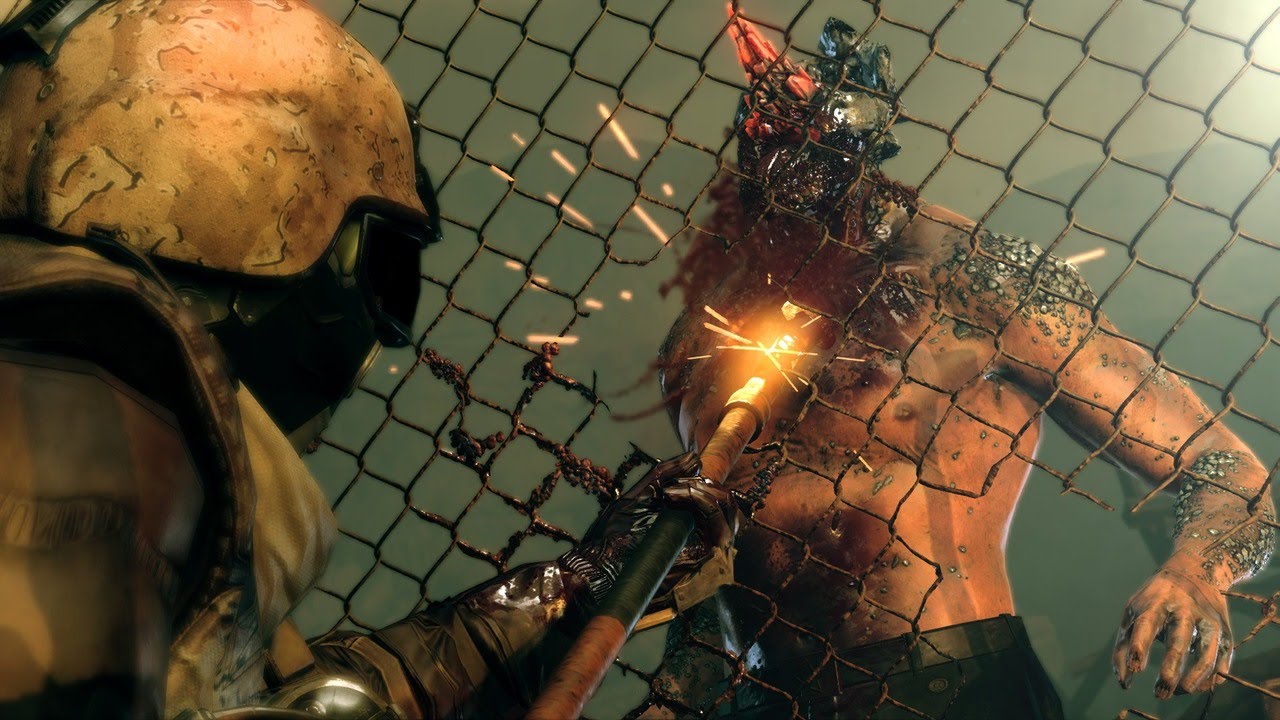 Set immediately after the ending of Metal Gear Solid V: Ground Zeroes, Survive puts you in the shoes of the last surviving members of Militaires Sans Frontières as they explore an alternate universe, on the other side of a wormhole that appeared in the wake of Mother Base's destruction. Players will scavenge and explore the crushed remnants of Mother Base, while fighting off hordes of demon-like/zombie-like enemies Konami refers to as "biological threats", as well as larger enemies like Metal Gears.
Konami says Survive will be "survival done the Metal Gear way" but it's unclear what that means at this point. While it's interesting to see what Konami has pulled out in the wake of losing the series head they've relied on for so long, this game seems like it might be erring a bit too hard on the wilder side of Metal Gear. It looks like they're ditching the more realistic aspects of the series and going all in on the weird – which could be fun, but those realistic elements have always been what makes the wackiness work so well.
There will be more information from Konami as Gamescom goes on, and we'll keep you updated as it comes.
Rose is a video games player, video games writer, and video games thinker from MA. She has a lot of opinions.
Latest Contributor Updates
Check out #GollumGame on Twitter for more information.