June 10, 2018 | by Solon
Just Cause 4 Release Date Announced
Avalanche Studios and Square Enix have announced that Just Cause 4 will be out on December 10th! Fans of the adventure franchise can enjoy more car-tangling, rappel-parachuting, hyper-explosive action with Rico Rodriguez. The most recent trailer from Microsoft's E3 conference sports Rico in a beautiful golden wingsuit as he soars over a new heavily forested area, littered with plenty of fun explosive barrels for players to manipulate.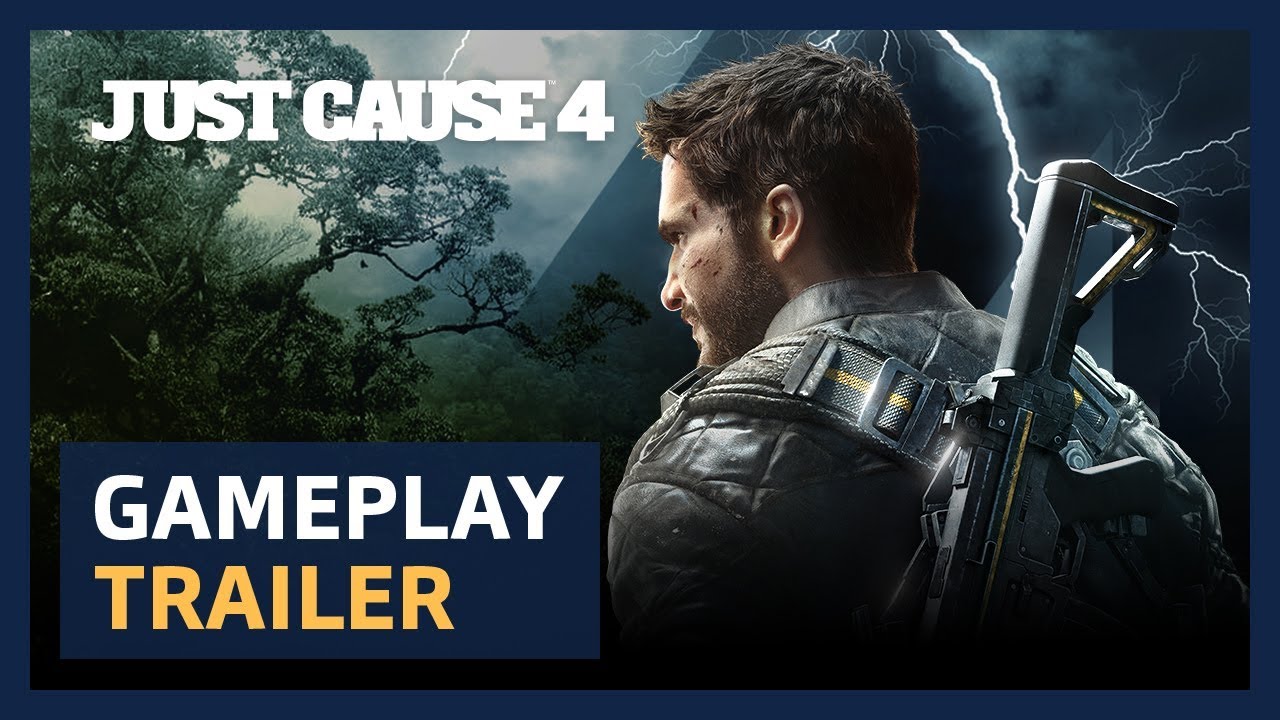 It's been three years since the previous Just Cause and in the recent trailer, Rico is more scarred up than before but sporting the same rugged beard as in the previous game. From this humble reporter's point of view, I can only hope he finds a razor soon so that we can once again see that beautiful jawline.
UPDATE: New details arose during Square Enix's press conference to talk more in detail about what was shown in the short trailer. In the newest iteration of Just Cause, Rico will be traveling to a generic South America country called "Solis". The lack of specificity means the villains and locals will be indistinctly Latinx (Brazilian? Guatemalan? Chilean? Who knows?)  and they'll be dropping Mayan architecture this time in the game's usual tropical forested areas. The main feature that they want people to note is the extreme weather events that can occur in the game as twisters, sandstorms, and typhoons will be able to effect the funky explosive ragdoll physics the series is known for.
The most exciting information for me is hearing that the grapple hook is more customizable, allowing for new combinations of kinetics, and more grapples to tether cars, helicopters, and armed friends together. Avalanche is constantly upping their physics engine to create exciting sandbox styles of play where the player can build their own exploding experience. Of course as Just Cause fans know, this is always at the cost of the story, so this time around our villain's name is Gabriella and she runs a group called The Black Hand and… well that's entirely it. We need to remember that Rico's biggest enemy is weather, and not pesky things like international politics or the history of US neocolonialism in South America. The AI is better now! And look at that twister!