May 12, 2018 | by Rose
Inti Creates Unveils Bloodstained: Curse of the Moon, Gunvolt Chronicles
Bloodstained: Ritual of the Night was a very popular Kickstarter with lots of stretch goals that were reached! One of those stretch goals was an 8-bit inspired title based off of the Bloodstained concept, and soon enough you'll be able to pick up that title as a separate game.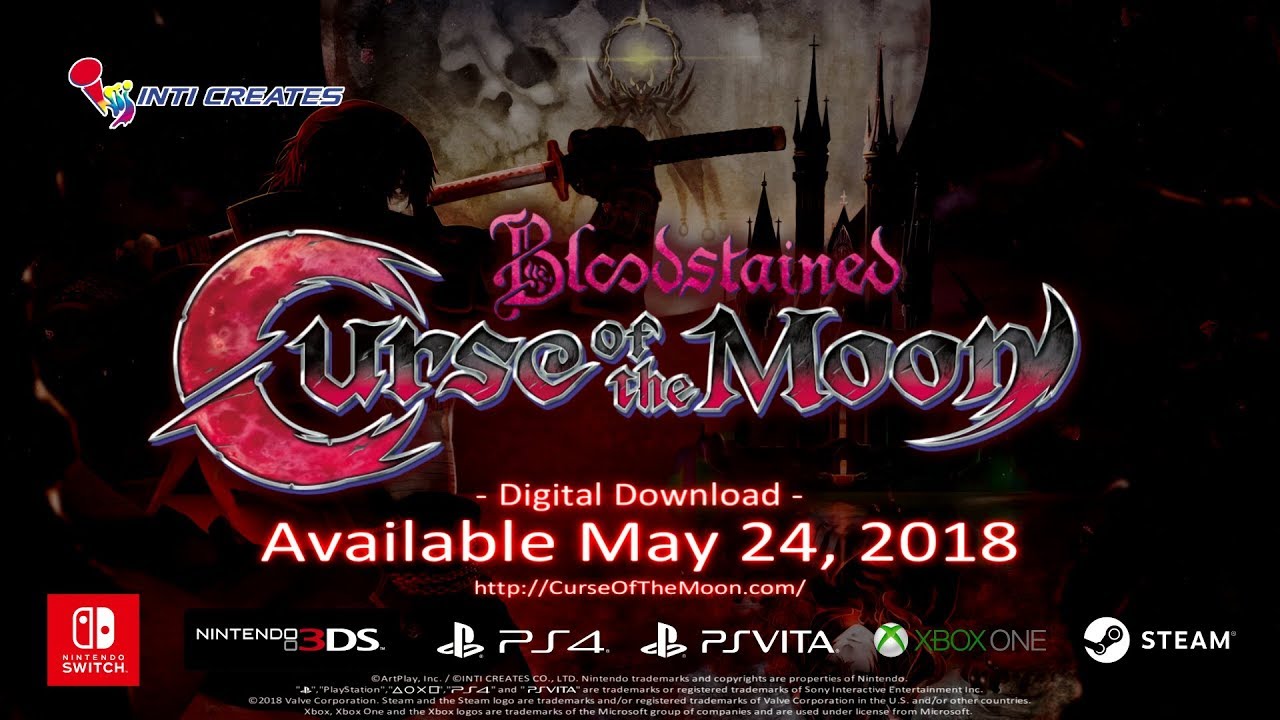 Bloodstained: Curse of the Moon will be available on May 24th for just $9.99. You'll be able to play on Steam, PlayStation 4, Xbox One, Switch, 3DS, and Vita, which is a hell of a lot of consoles. The game seems heavily inspired by Castlevania 3, which is a game that owns super hard and tried a lot of different and innovative things given the time of its release. Like Castlevania 3, you'll be able to swap between multiple characters on the fly, including a swordsman named Zangetsu, Ritual of the Night protagonist Miriam, or some spooky dude in a cloak named Gebel who is basically just the Alucard stand-in. The game looks just like what you'd expect from an alternate universe version of Castlevania 3, which is super good for massaging that nostalgic whip-focused corner of our brains.
If you're more of a Megaman type of gamer, then Inti Creates also has your back in the form of a new Gunvolt game: Gunvolt Chronicles: Luminous Avenger IX, which is seemingly based off of a more Megaman X or Zero style of game.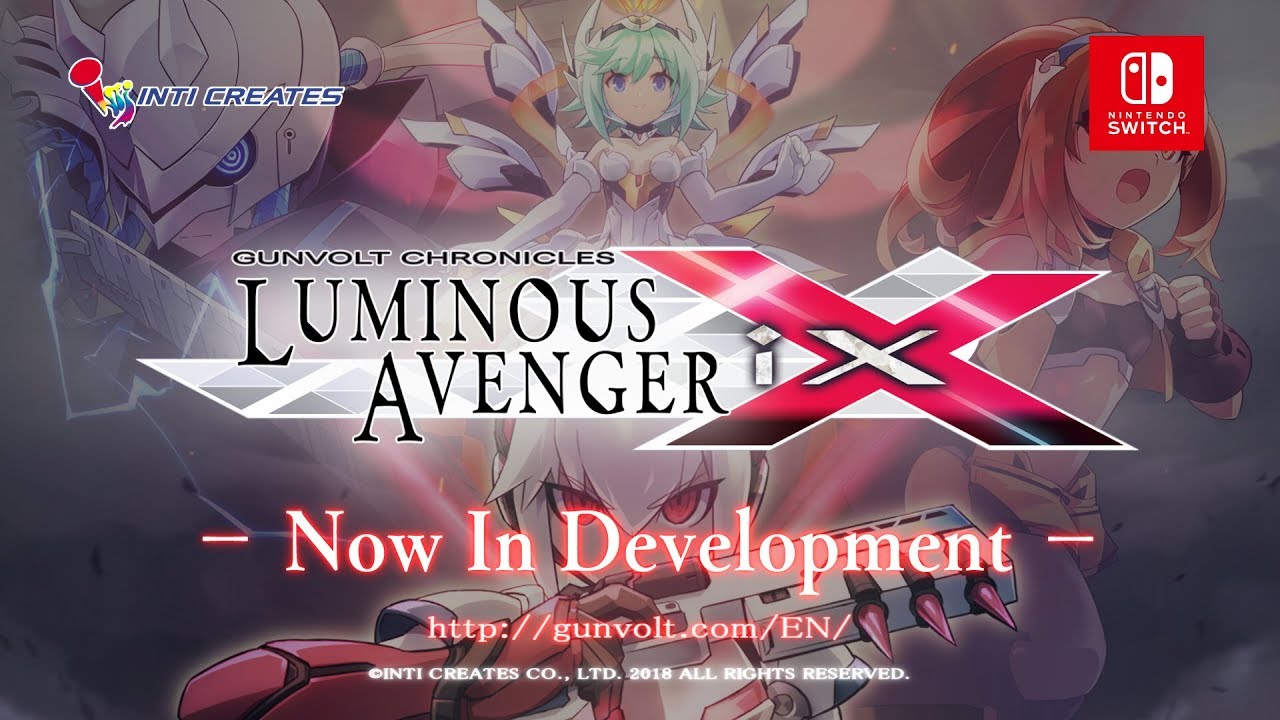 I've yet to play any of the many Gunvolt games that are out right now, but after seeing this trailer I am hella excited to try and pick it up whenever it ends up launching on Switch in the next year or so.
Inti Creates got in my good graces with the first game I knew them for, Megaman 9, way back when, but have since not exactly courted me in the best of ways (cough cough Mighty no.9). Regardless, I am still hopeful and excited for both these games, and for the real and proper Bloodstained, when it comes out later this year.