September 2, 2016 | by Ryan
Get Ready To Rock With Duke Nukem 3D: World Tour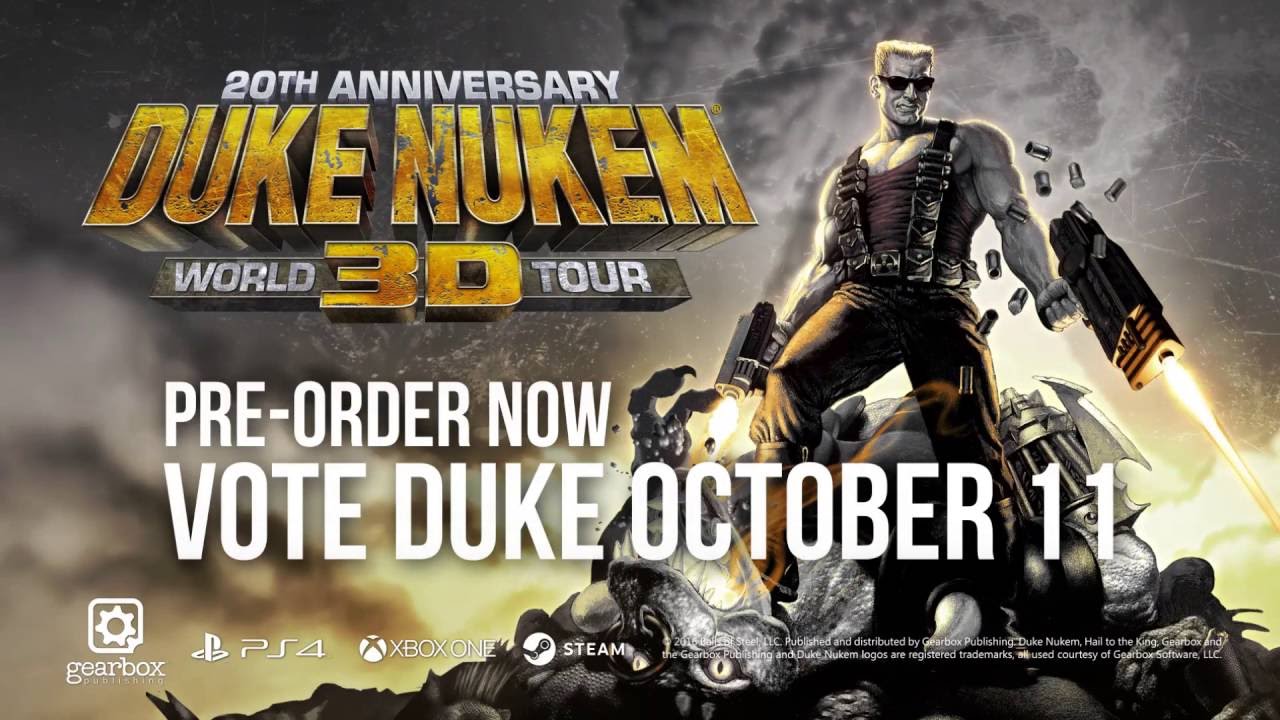 Last week, there were a variety of leaks and rumors indicating that Gaming's Best Boy, The Icon, The King, Duke Nukem himself, was returning. Now, this fresh Duke Nukem has been confirmed. On October 11th, Gearbox will release Duke Nukem 3D: World Tour, an updated 20th anniversary remaster of the 1996 FPS classic.
World Tour will be the first release of the game following the legal mess that led to the removal of 2015's Megaton Edition. Not to show up empty-handed, World Tour comes locked and loaded with eight new levels hand-crafted by the game's original designers. It'll also include all-new music, which is by Duke 3D's original sound designers. World Tour knows what you like, baby.
The game can be played with classic '96 graphics or with updated visuals Gearbox's "all-new 'True3D Rendering' mode." Duke Nukem 3D: World Tour will let you hail to the king on PlayStation 4, Xbox One, and PC; and will cost $19.99. Check out this tweet from Duke's official Twitter and ask yourself- is it worth it?
Sounds like this Harambe guy shoulda gotten some pointers from The King.

— Duke Nukem (@dukenukemgame) August 29, 2016