January 28, 2021 | by VGCC Staff
Game of the Year Awards 2020: Day One
It's that time of year, folks! We're looking back at 2020 with our Game of the Year awards, starting today with Best Music, Best Audio, Best Visuals, Best Presentation, and Elvie and Solon's personal GOTY picks!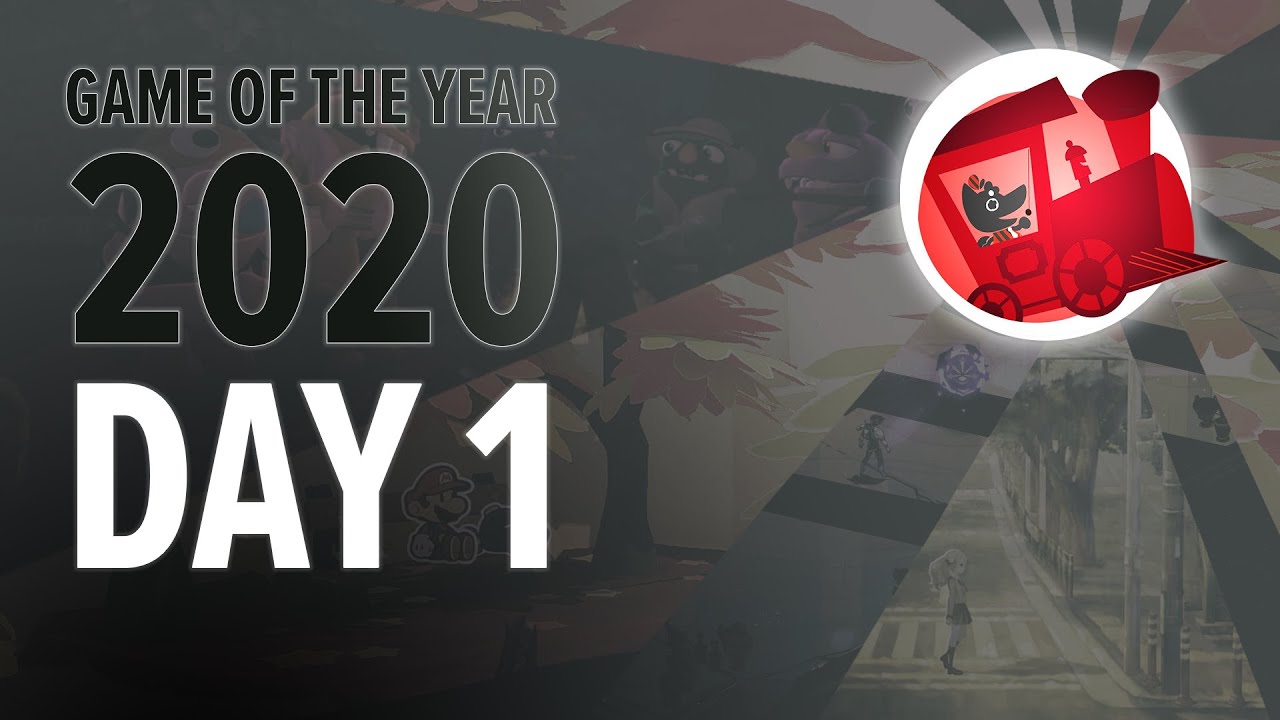 Best Music: Bugsnax
Runners-up: Final Fantasy VII Remake, Mad Rat Dead
When Bugsnax was revealed during a PS5 showcase during the summer, the primary take away was that man, that Kero Kero Bonito theme song is a banger. While KKB's "It's Bugsnax!" is arguably the greatest song of all time, it doesn't stand alone, with Seth Parker's original soundtrack complimenting the actual game spectacularly. The dreamy synthpop slowly gives way to something more harsh, as Bugsnax itself takes a darker, more sinister turn, incorporating industrial elements into its sonic soundscape to add emphasis to the late game. Everything about Bugsnax's score enhances an already great game and makes it something truly memorable. – Niall
Best Audio: Hades
Runners-up: Tony Hawk's Pro Skater 1+2, Assemble With Care
When people think about Hades, they think about the characters and the writing, the punishing difficulty of the roguelike and its systems that reward you for dying, the Adamant Rail, but I'd argue that none of those on their own are what makes Hades so memorable for people. Games live and die exclusively on their audio, and the secret to what makes Hades so special is the intense focus on sound design that Supergiant Games, and especially Darren Korb, is known for. Korb sang and produced all of Orpheus' music in the game, voiced many characters, including Zagreus, produced all of the 'thwacks', 'cracks', and that sickening chug that gives the Adamant Rail so much life, and even ran voice directing for every fully voice acted line of dialogue.  The amount of labor put into this game's audio is staggering, and even more for it to all come together so seamlessly explains why this game has grown to such a feverish pitch over the course of 2020. I've been playing this for over a year now and I'm still finding new lines of dialogue and sounds that heat up each playthrough! Please make sure to give Cerberus a little pet before your next run. – Solon
Best Visuals: Paper Mario: The Origami King
Runners-up: Spiritfarer, Umurangi Generation
Paper Mario's recent visuals have been rightfully divisive for the past handful of games. Leaning far too hard on generic concepts like "stickers" and "color" doesn't lend well to interesting design. Origami King, however, steps up to the plate and knocks it out of the park. Nintendo's usual ability to craft pretty environments is pushed even further in this title, with origami playing a central role in its success. Many environments, characters, and items are made of folded paper, with each individual fold making sense as one you'd see on a real, physical version of the item. They look like a person actually took the time to fold up some of these creatures.
Beyond that, further interesting texture work, such as realistic dirt and water made of flowing paper, makes for a visual treat unlike any other this year. You can feel a sense of care worked into every single piece of art in this game, and it makes a person want to reach out and touch everything on screen. Origami King is steering Paper Mario back on track, and its visuals are a sign of good things to come for the franchise. – John
Best Presentation: 13 Sentinels: Aegis Rim
Runners-up: Hades, Final Fantasy VII Remake
Vanillaware has always had a penchant for both non-linear storytelling and gorgeous visuals, and 13 Sentinels: Aegis Rim feels like the ultimate culmination of everything they've learned over the studio's existence. Alternating between a gorgeous Tokyo at sunset and more grey and dystopian settings, everywhere you look is handcrafted in such meticulous detail it's like wandering through an art museum. Each character is drawn with their own subtle yet inseparable quirks that set them apart from each other, and their voice work, across multiple languages, is engaging and effective. The game even separates its more action oriented gameplay from the main story's adventure game style, letting you slowly chip away at the story without having to dedicate too much brain power into RTS combat at any given moment.
Perhaps the most fascinating and well-executed part of 13 Sentinels is how it presents its core narrative. From the outside, a time travel game about thirteen different protagonists across hundreds of years seems set for disaster, opening the door for all sorts of writing pitfalls. Somehow, 13 Sentinels not only manages to deliver a cohesive and compelling story, but manages to do it in a completely non-linear way, letting the player pick and choose which character to learn about when, and somehow making it all flow together no matter the order. I've never seen a game quite like this, and if more developers can take the right lessons from 13 Sentinels' presentation, the future of storytelling in games is gonna be a hell of a wild time. – Rose