June 11, 2018 | by Solon
For Honor Takes On The Chinese Dynasty And Will Be Free To Play This Month
It was announced today at Ubisoft's Press Conference that their gladiatorial combat game For Honor will be expanding in the next year with For Honor: Marching Fire. For Honor's most ambitious update will release on October 16, 2018. They are introducing four new heroes belonging to Chinese clans, a new 4×4 mode centered on besieging your opponent's castle, and the starter edition will be Free on PC during the rest of this month (and is 75% off for all standard console versions).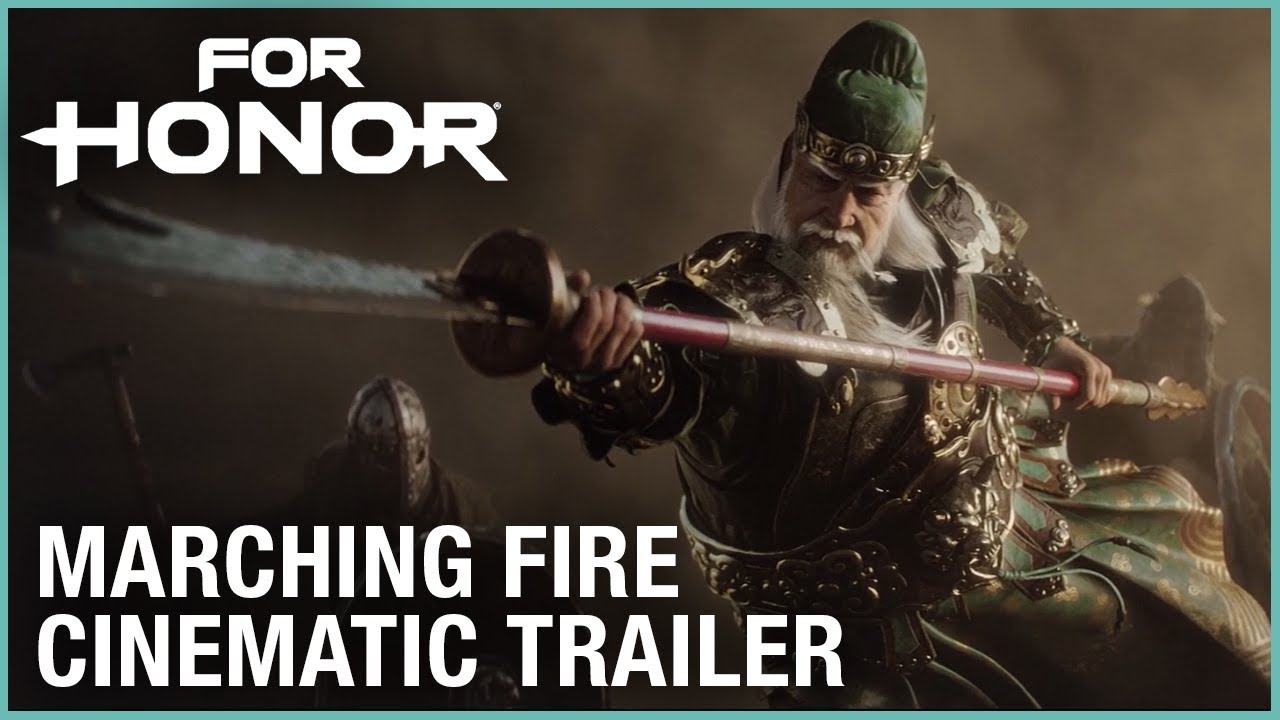 If you've been looking to get into For Honor, it is a great time for it as they've recently finished polishing their dedicated servers system meaning it is much more stable to play online.
The ancient Chinese faction has been named The Wu Lin, and as per usual with their roster updates, they've added Big Boy Season, Bro, Chad, and Girl Assassin
The Nuxia (Girl Assassin) has a hooked sword which is DOPE AS HELL, and we've seen her employ some flashy grab combos with it. Knowing For Honor, I really hope they give her a cross armbreaker as a finishing move.
The Jiang Jun (Big Boy Season) first off: looks amazing. And also has a long halberd which is a little more subtle than the other Big Boy classes giant sticks. If you've played For Honor you know how much people "L O V E" the stick pokey characters.
The Tiandi (Chad) runs with his long dao blade held backwards. I think he's seen every episode of Naruto and likes to help his friends with their MMA podcast as a special character guest even though he doesn't watch the show.
Finally, The Shaolin… Bro's got a stick. He hits the people with the stick. Now, it's got a beautiful ornamental knob on the end and I'm not gonna take that from him, but bro. You brought a stick to a sword fight. No, that's not a mace. And it isn't a bo staff. Bro, what you've got there is a stick.
After seeing all of this, I'm interested in how this will change For Honor's original three-way division metagame between the Samurai, Vikings, and Knights – will the Wu Lin be added to that threesome? Or do they play as mercenary to the three way land conquest? I guess we'll have to see in October!