September 15, 2018 | by Solon
Testing The Nintendo Switch Flip-Grip By Fangamer
Fangamer as a company has been making a lot of interesting moves lately, as they are now printing video games like the Switch port of Undertale for retail shelves, as well as selling their usual video game books, music albums, and other collectible baubles. But did you see that they recently finished prototyping new hardware accessories for the Nintendo Switch?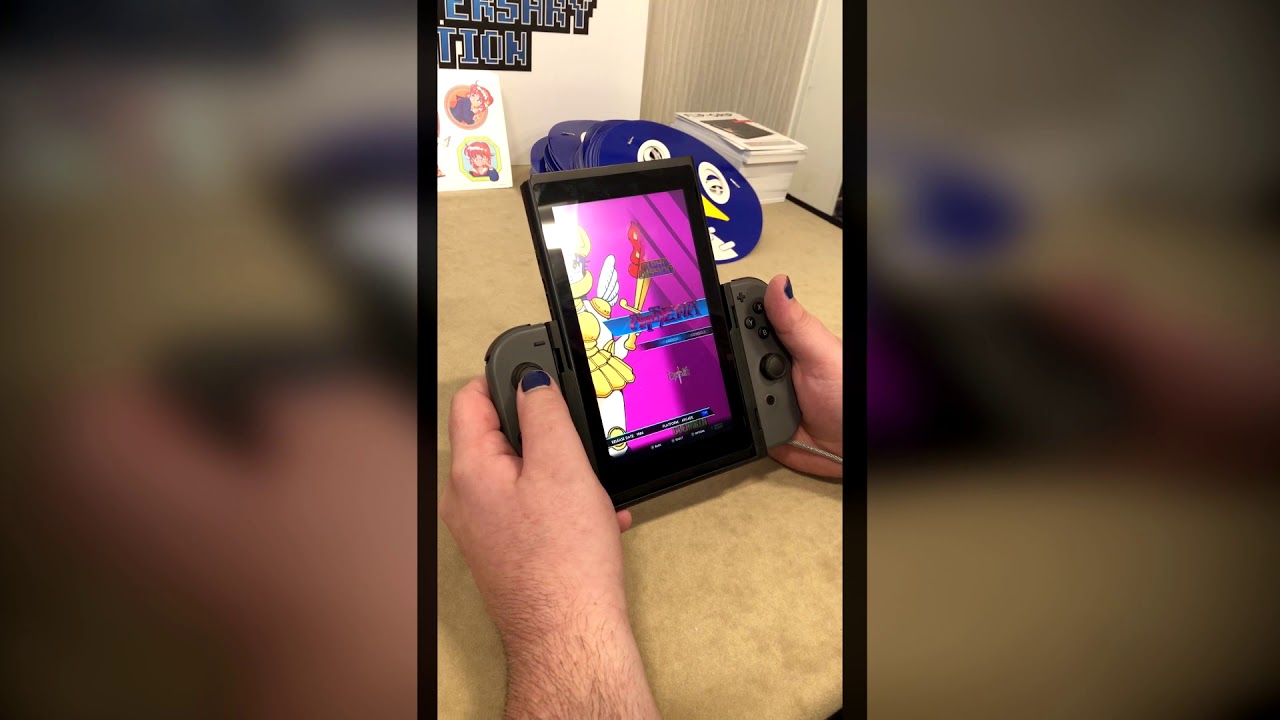 About three months ago, Fangamer whipped up a frenzy on Kickstarter wheeling out a new accessory called the "Flip Grip" that lets players play with their Nintendo Switch sideways, in portrait mode – as opposed to landscape mode as it normally sits at default, and at PAX West 2018 our correspondent Solon was on the scene and got to get his hands on it while testing out the new SNK 40th Anniversary Collection that will be releasing in November. As you can see in the short video, those 90 degrees radically changes the way we can play with the Switch. Since the Switch has often been used as a platform for porting many retro and mobile games, this will be an exciting new toy for those games as they are developed!
You made it all the way down here? Great job! And thank you!
Latest Contributor Updates
Don't take your eyes off the fridge!