November 15, 2017 | by Rose
Fire Emblem Heroes' "Book II" Update Adds Weapon Upgrades, New Story, and More
Fire Emblem Heroes is a mobile game that I just so happen to like quite a bit. Fire Emblem Heroes is also a mobile game that suffers from the same issues as a lot of it's ilk; weird story pacing, drop rates, and power creep. Intelligent Systems announced tonight a large update for Fire Emblem Heroes to hopefully address a lot of these issues.
(Here's the full broadcast of the FEH Channel stream from earlier tonight)
Fire Emblem Heroes' "Book II" update will be adding a lot of refinements to pre-existing systems, and attempt to push a lot of characters you might not otherwise use back into fighting shape. Healers, for example will be receiving a large overhaul, with new abilities given to each healer when they're a five star hero. For example, the tiny shrine maiden Sakura will gain "Fear+", which will let her do both damage and a debuff to any enemies nearby, as well as "Physic+", which will give her a more powerful specific heal.
For every character class, there will be adjustments to reduce the cooldowns on several special abilities like "Astra" and the AoE "Rising" and "Blazing" attacks.
Several characters will also be able to upgrade their weapons through a new "Weapon Forge" that will presumptuously work similarly to the recently released "Sacred Seal Forge." For some weapons this will just be a simple upgrade like more attack, or more speed, but for characters who have more famous weapons, they'll be able to add on whole new abilities. An example given was an upgrade for Ephraim's spear, which guarantees him a follow up attack if his HP is over 90%. Regardless of the depth of their changes, every new weapon will get a new fancy name; "Killing Edge" becomes "Slaying Edge," for example.
Outside of balance changes, multiple new summoning banners were revealed, including a couple that will let players get older rare and event-specific five star characters much easier. The first banner will include characters like Spring Camilla, Spring Xander, Bridal Cordelia, and several assorted five stars like Ike or Brave Lyn. For these new types of banners, the summoning rate for five star characters will be locked at 8%, 5% higher than the default, but it will never rise or fall. You will also only be able to get the five star characters on the banner from the event, so you don't have to worry about any unwelcome characters ruining your odds.
The biggest change coming to the game is the launch of the next Main Story, which will feature a ton of new original characters exclusive to Fire Emblem Heroes.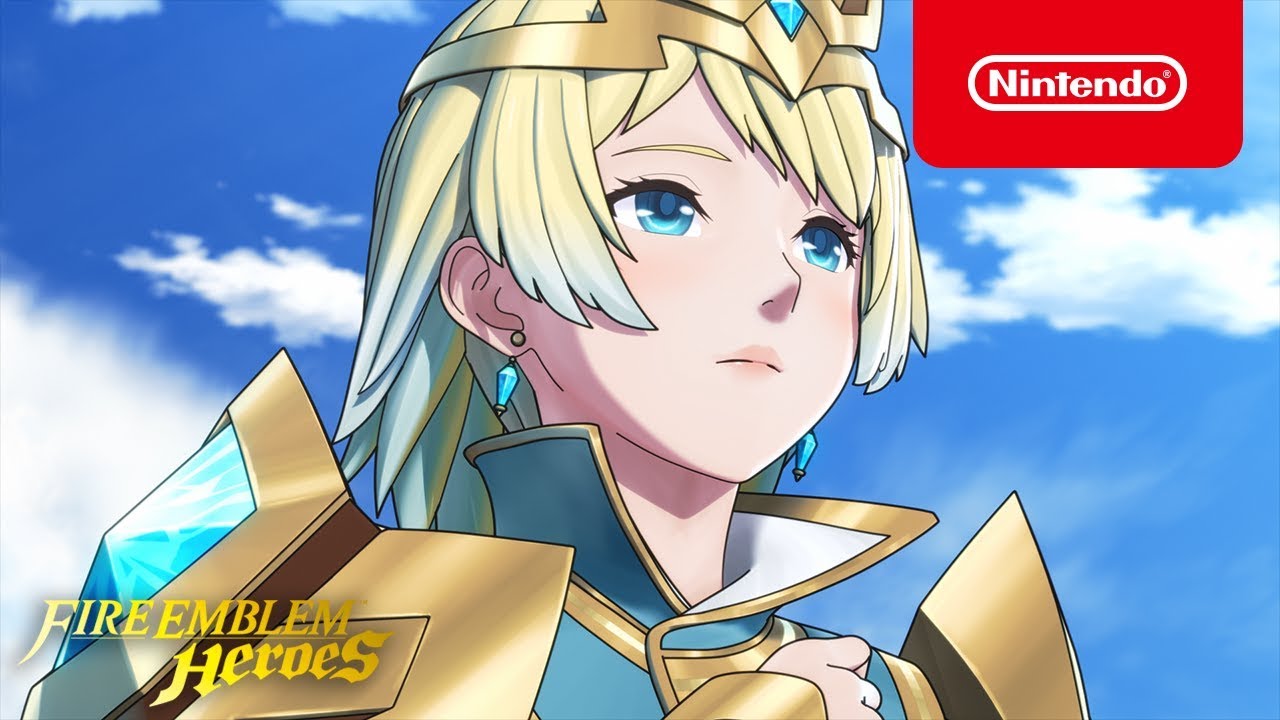 The new story will be told in a similar way, featuring both Story Chapters and Paralogues, but it seems like they're putting more of a focus on Heroes being its own game rather than just a send up to every other Fire Emblem. To celebrate this new chapter, all Main Story and Paralogue missions have had their stamina costs reduced, and will never cost you more than 10 stamina at most, and a new character, Fjorm, will be given as a free five star character upon finishing the new story. I actually really like the design of Fjorm and the other new characters (even the one with uh, a lot to show), and it's cool to see new original designs, even if it is a year later.
There are a lot of good small quality of life fixes too: everyone's barracks will be getting 100 slots free of charge, new Tempest Trials and Summoning Focuses are on the way, and there will be a new "Choose Your Legend" popularity contest like the one hosted before launch. Overall this update seems if not a panacea, an incredibly hearty helping to a game I already enjoyed.
The "Book II" update doesn't have a release date yet, but based on precedent it's safe to assume we'll be getting all of these changes sooner, rather than later.