June 9, 2019 | by Rose
Final Fantasy VII's Remake is Hitting Next March
At the Final Fantasy VII Symphonic Concert tonight, Square Enix dropped a trailer for the long-awaited FF7 Remake, which finally gave us a solid release date of March 3rd, 2020.
I am a big proponent of Final Fantasy VII, and I am optimistic that this remake will certainly be, something. It's interesting to note that the bit in the trailer where ghosts attack Cloud is not present in the original game, and might hint towards a higher level of detail than a straight shot by shot remake. It'll also be interesting to see how Square Enix handles the breaking up of the game, since they have said and reiterated recently that the game will be episodic.
Final Fantasy VII Remake is still only slated for an initial release on the Playstation 4, and in the meantime we can keep the hype real by looking at this beautiful new render of Sephiroth.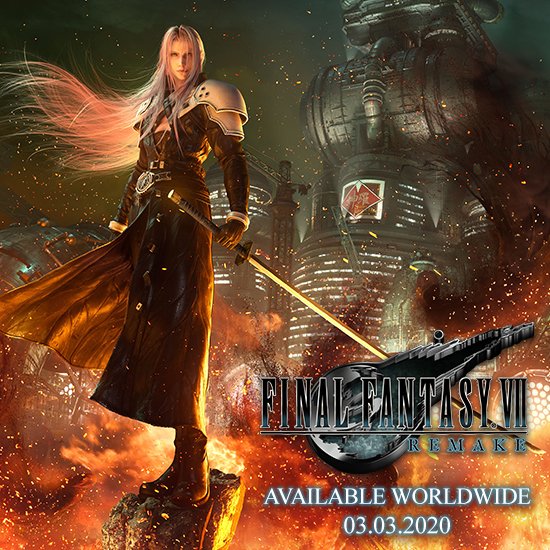 Rose is a video games player, video games writer, and video games thinker from MA. She has a lot of opinions.
Latest Contributor Updates
It's time to bundle up on the couch and watch some anime.