June 9, 2018 | by Scott B
EA Confirms Battle Royale Mode For Battlefield V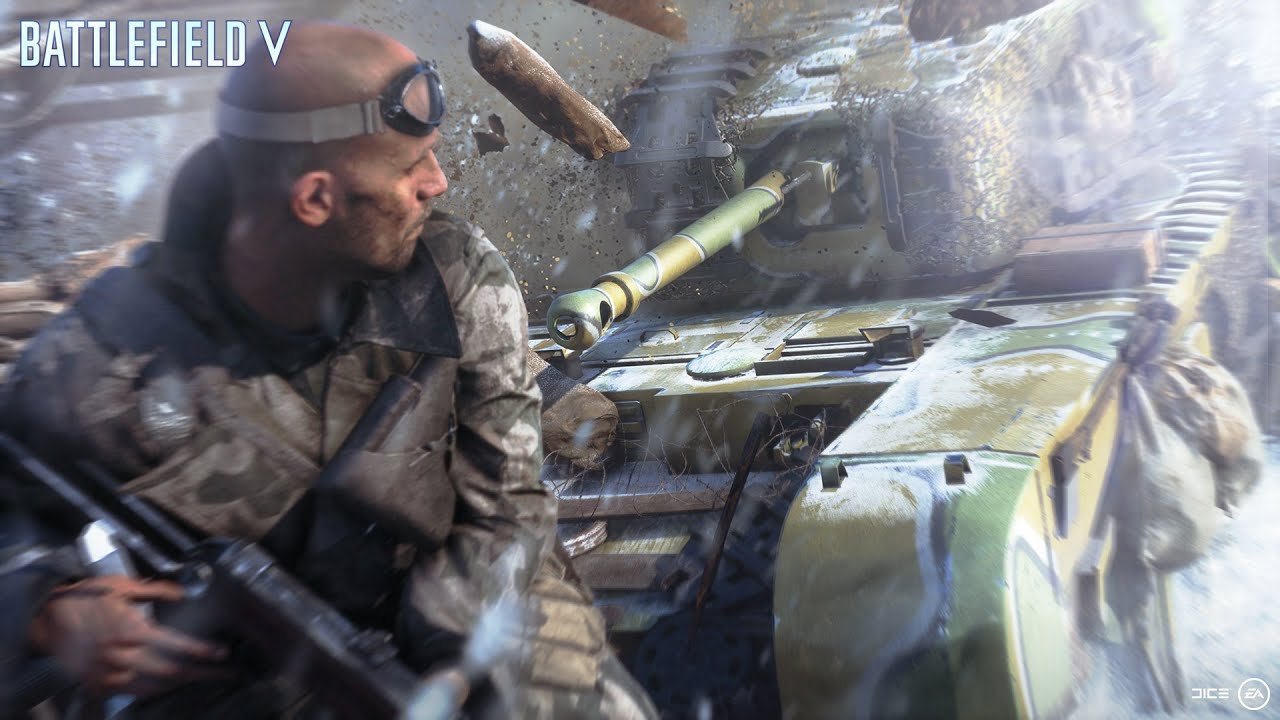 Some new info on Battlefield V came out of the EA Play conference during E3. The upcoming title will feature a Battle Royale mode, along with a decent amount of gameplay changes and additions.
Players stuck in buildings can now dive and roll out of windows in order to make a quick escape, which seems like a necessary addition considering the destructible environments seem as potent as ever. It's really easy to imagine a situation where a tank is about to roll through a house, and a player dives out of the window last second to avoid getting caught in the debris. The mounted turrets in the game can now be moved around by attaching them to large vehicles. This seems like a really neat addition that will make players value turrets and bring them along to set up deeper defensive encampments. While the trailer showed a cinematic flourish of soldiers building defenses with sandbags, it's unclear if players will need to build their own cover à la Fortnite in it's popularity.
The campaign mode will follow the same sort of war story structure set by Battlefield 1, which is a set of mini-campaigns that follow a single character through a shorter story than a typical singleplayer campaign. EA has confirmed that people will be able to fully customize their multiplayer characters, and has promised zero loot boxes or premium passes. Details on the Battle Royale mode or the upcoming release date have yet to revealed.