June 9, 2019 | by Zack
CD Projekt Red reveals Cyberpunk 2077 Release Date
CD Projekt Red presented a new cinematic trailer for Cyberpunk 2077 during the Xbox conference. The trailer showed some gruesome arm-blade swinging action in the backroom of a nightclub following a robbery gone wrong. CD Projekt Red has had a rocky reputation recently after various transphobic "did you assume my gender?" jokes on social media, which has left a foul taste in many folks' mouths when discussing the game. Though it's yet to be seen whether these… well, trashy views are in the actual game's writing, it has not been a great look on the company as a whole.
The trailer drops a surprise reveal right at the end – the protagonist wakes up in a garbage pile, awakened by a real cool one liner by a cyborg in sunglasses. He pulls off his sunglasses and shows his face – a face that, in my opinion, single-handedly saves the trailer. Check it out below.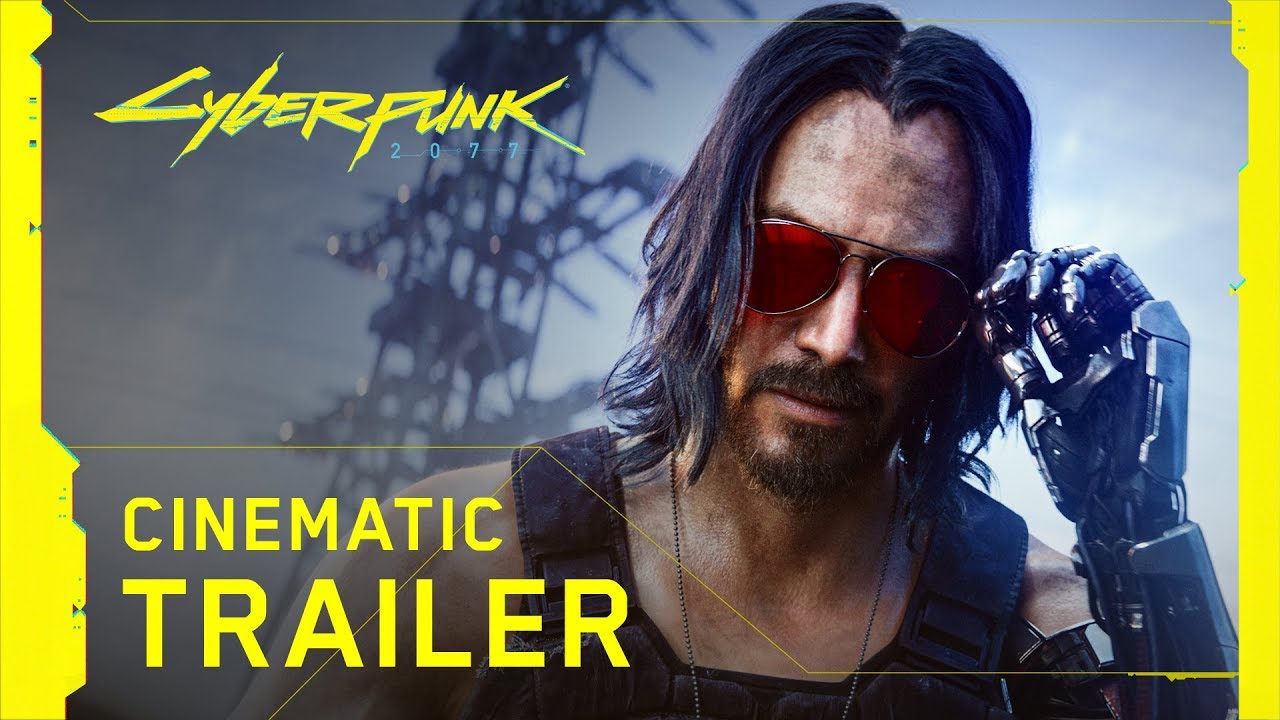 Keanu Reeves takes to the stage and discusses his involvement with the game, and introduces a second, short trailer, ending with a release date. John Wick 2077 – I mean, Cyberpunk 2077 is slated to release April 16, 2020.